Folding paper has been a hobby of mine since high school. It has remained largely its own form with the majority of models I fold being from instructions by other artists. Folding sometimes enters my art making practice and is a component of several of my sculptures. Most notably in my series Under Scrutiny.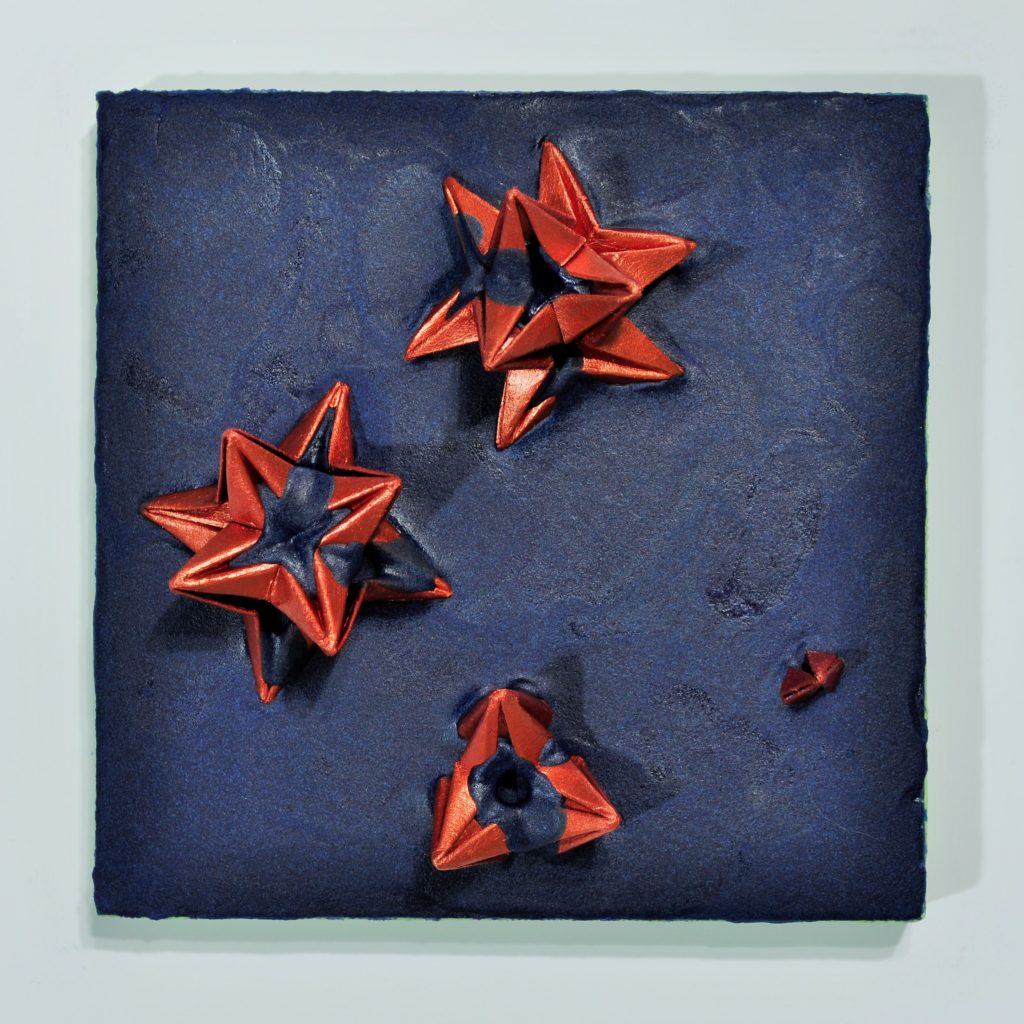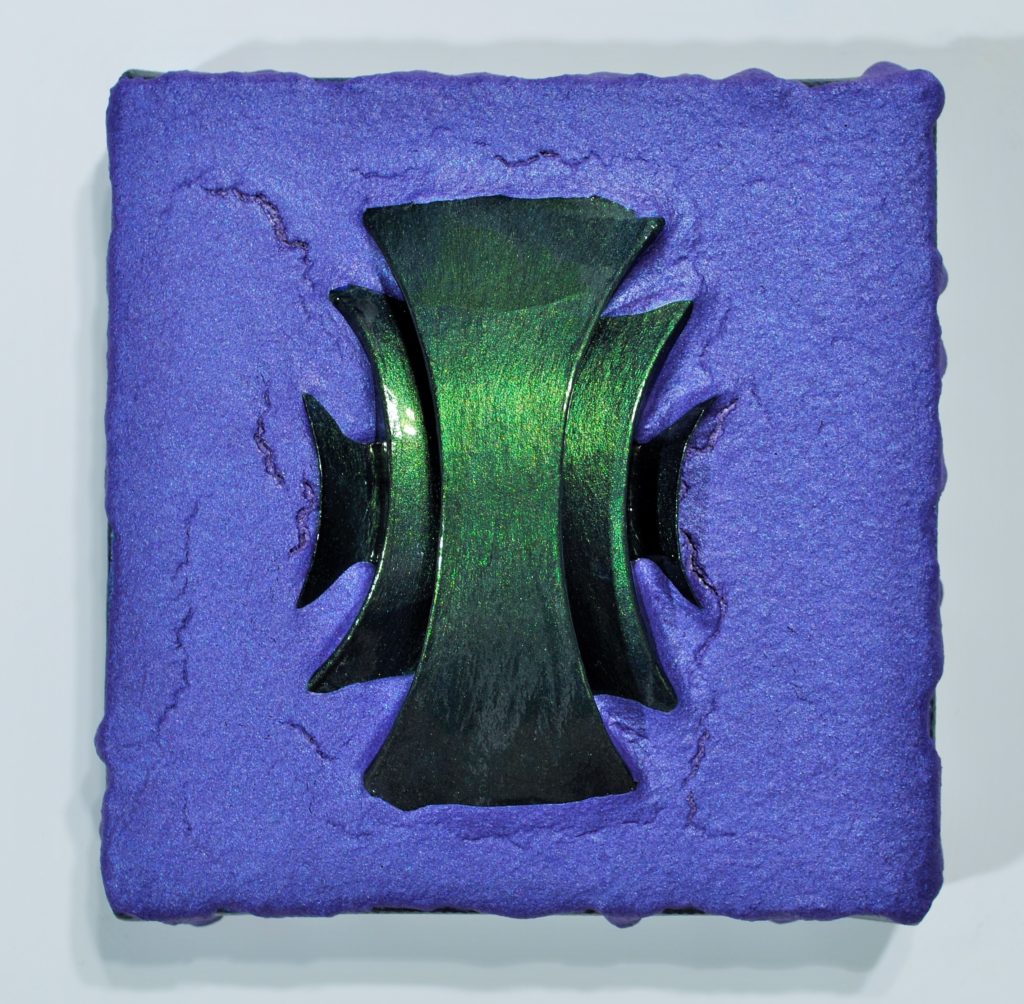 In 2012 I built part of the set of Crescent City. The roofing tile was made from a large sheet (14 x 28 feet) of tessellated building paper.
I conducted several experiments with making ceramic castings of paper models. These were made by dipping folded paper forms into ceramic slip, firing out the paper and then glazing the resulting ceramics.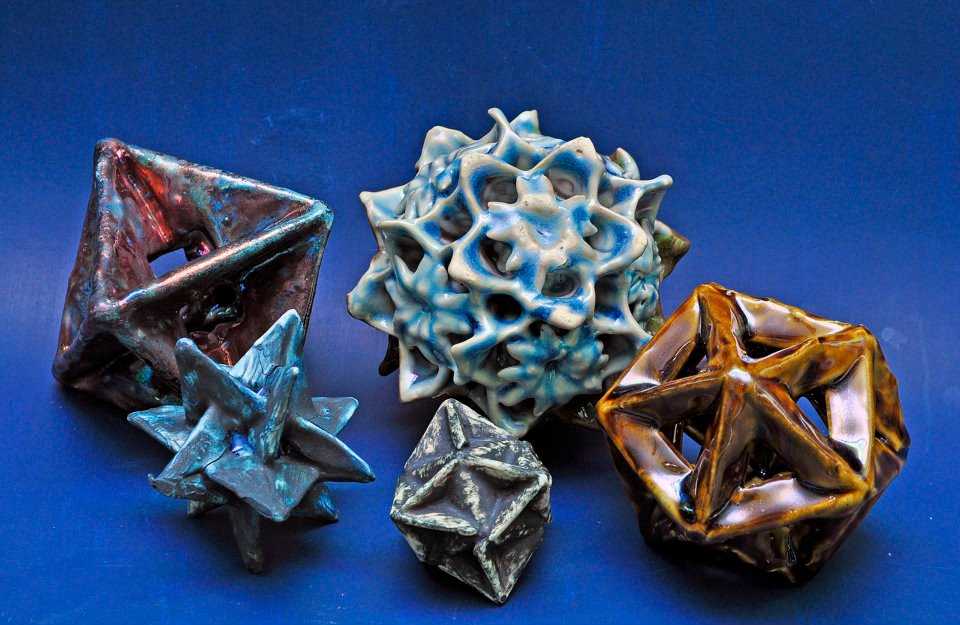 The majority of folding that I did was between 2008 and 2012. These models are all from that period.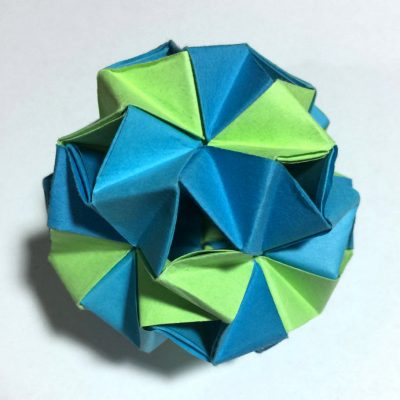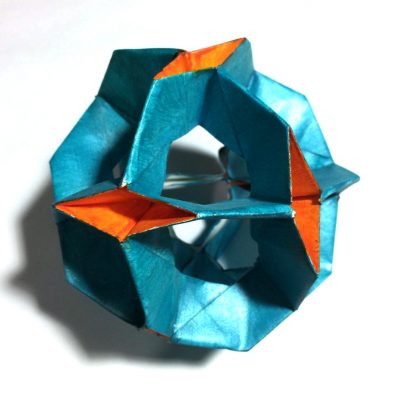 Again these were folded from 2008 to about 2011. Many of the works I made during this period had elaborate pen drawings on them.