This is  a series of sculptures I'm calling Scent Bells.

Each one is mounted on the wall and acts as a vessel that contains smell.
Viewers are able to walk up and smell them much like how one would smell a flower.
The scents used are constructed by me and are intended to function as a synthetic landscape taking the viewer to a place constructed of memory and uncanny familiarity.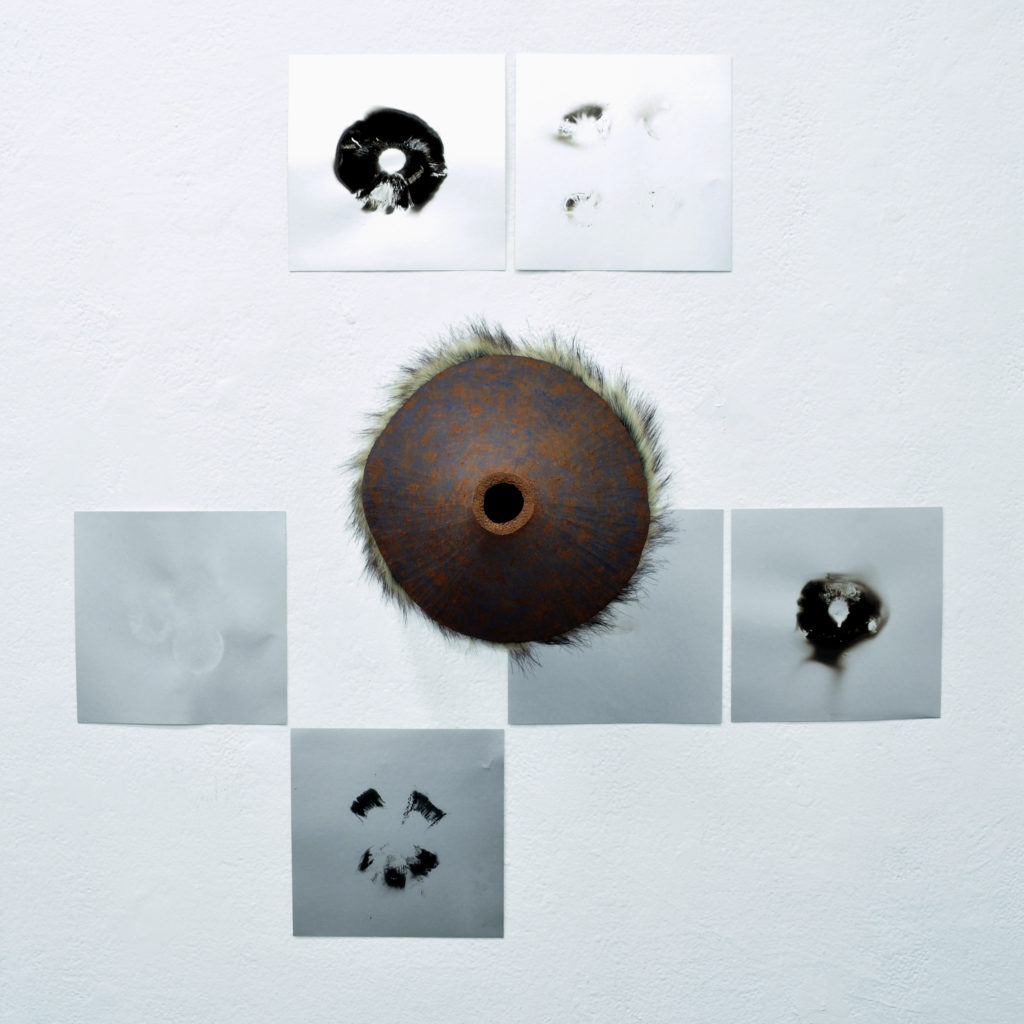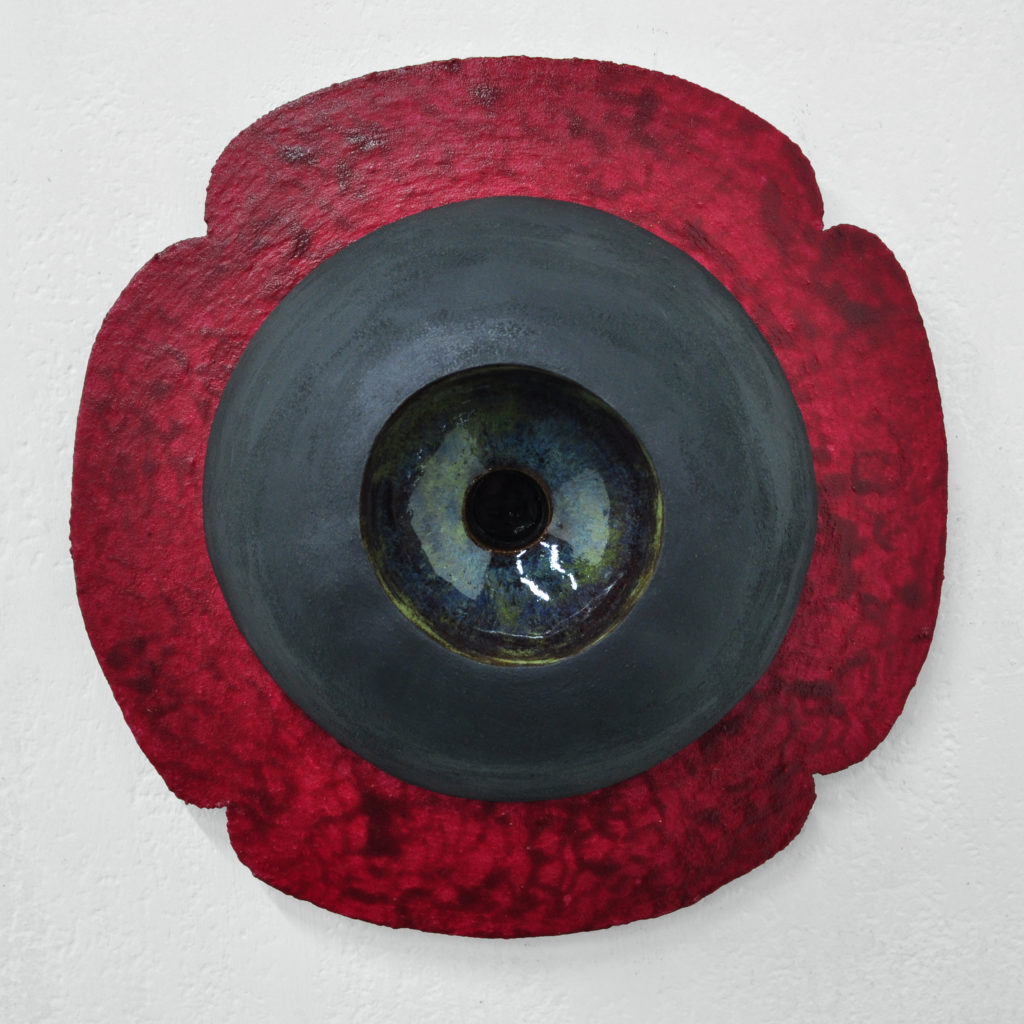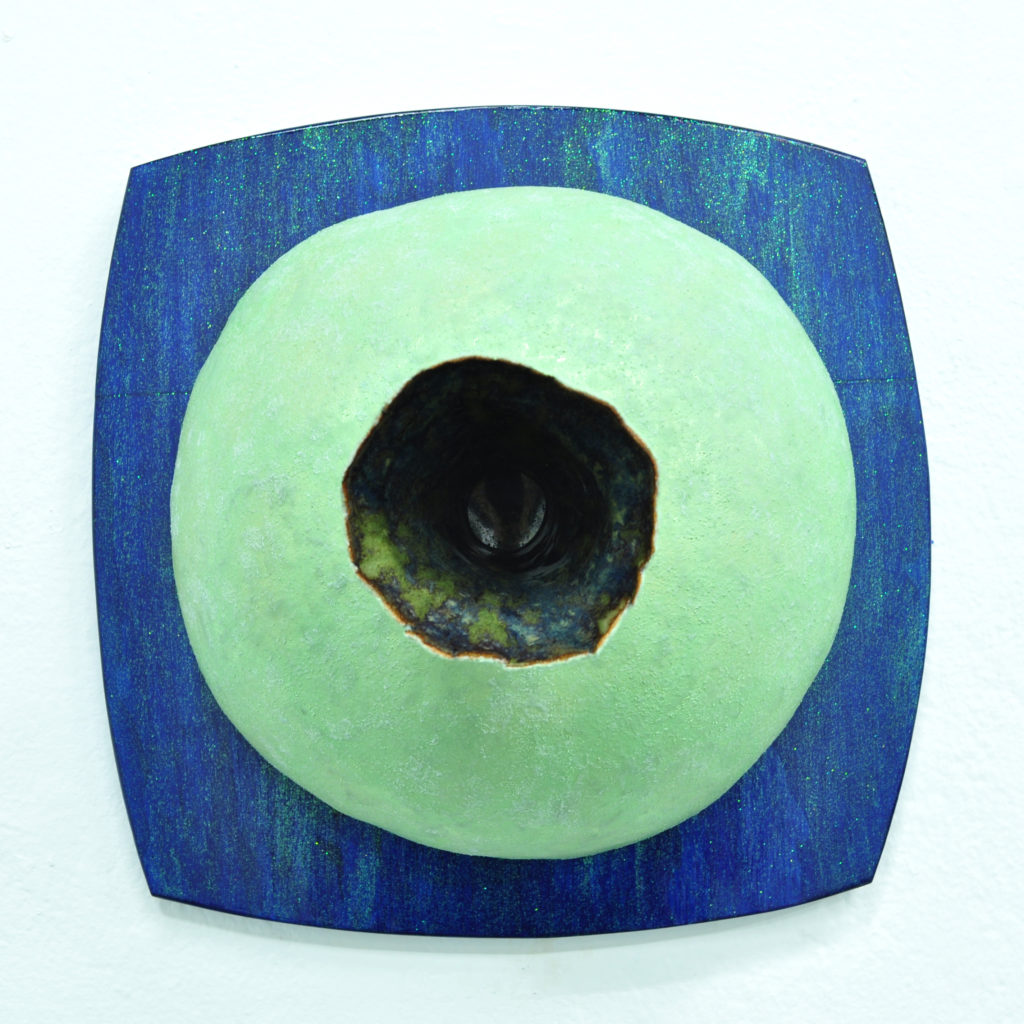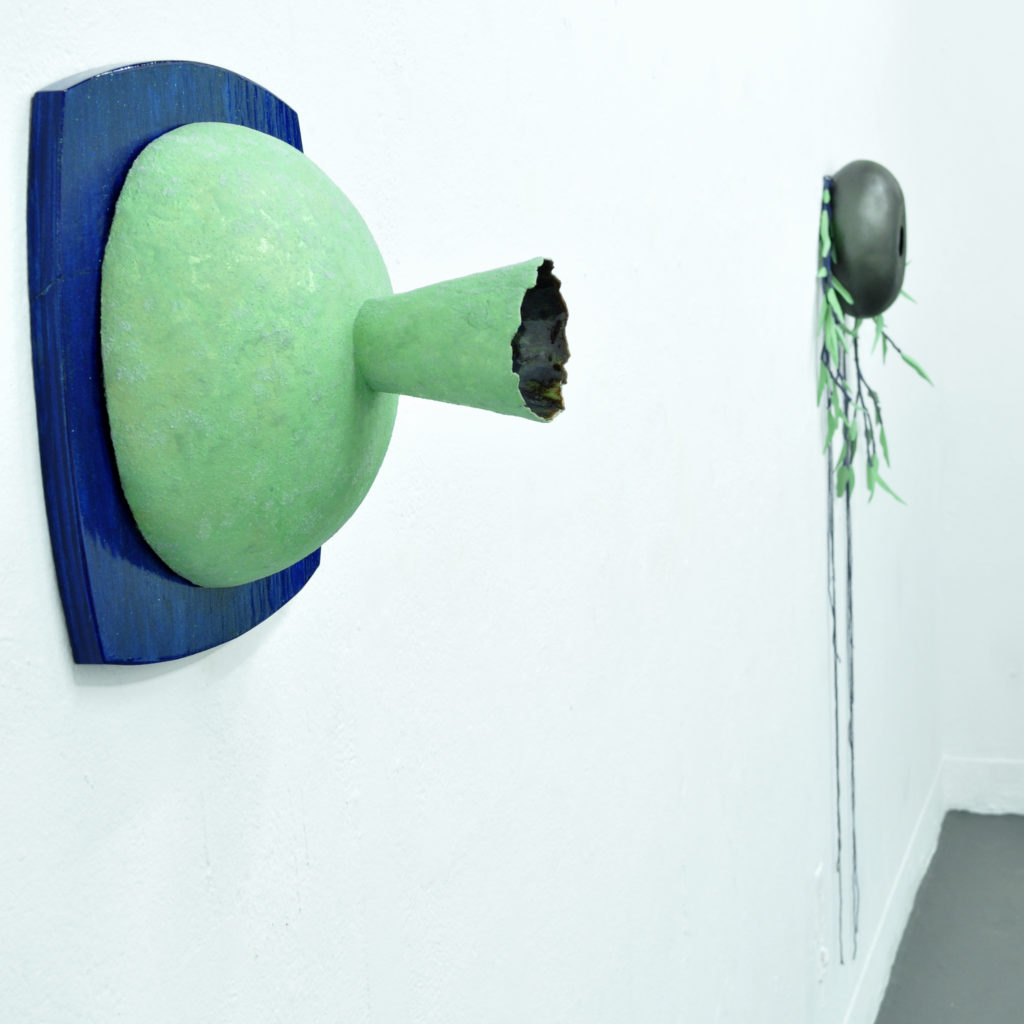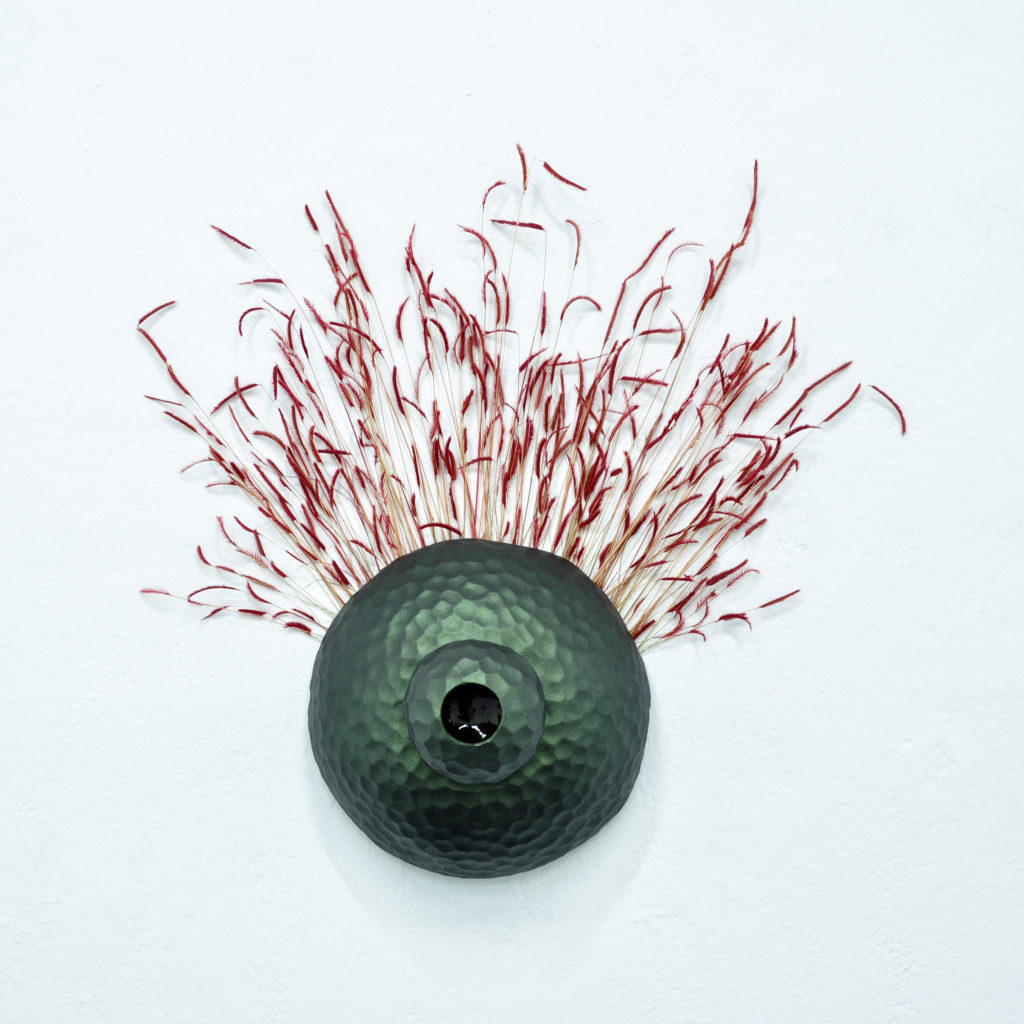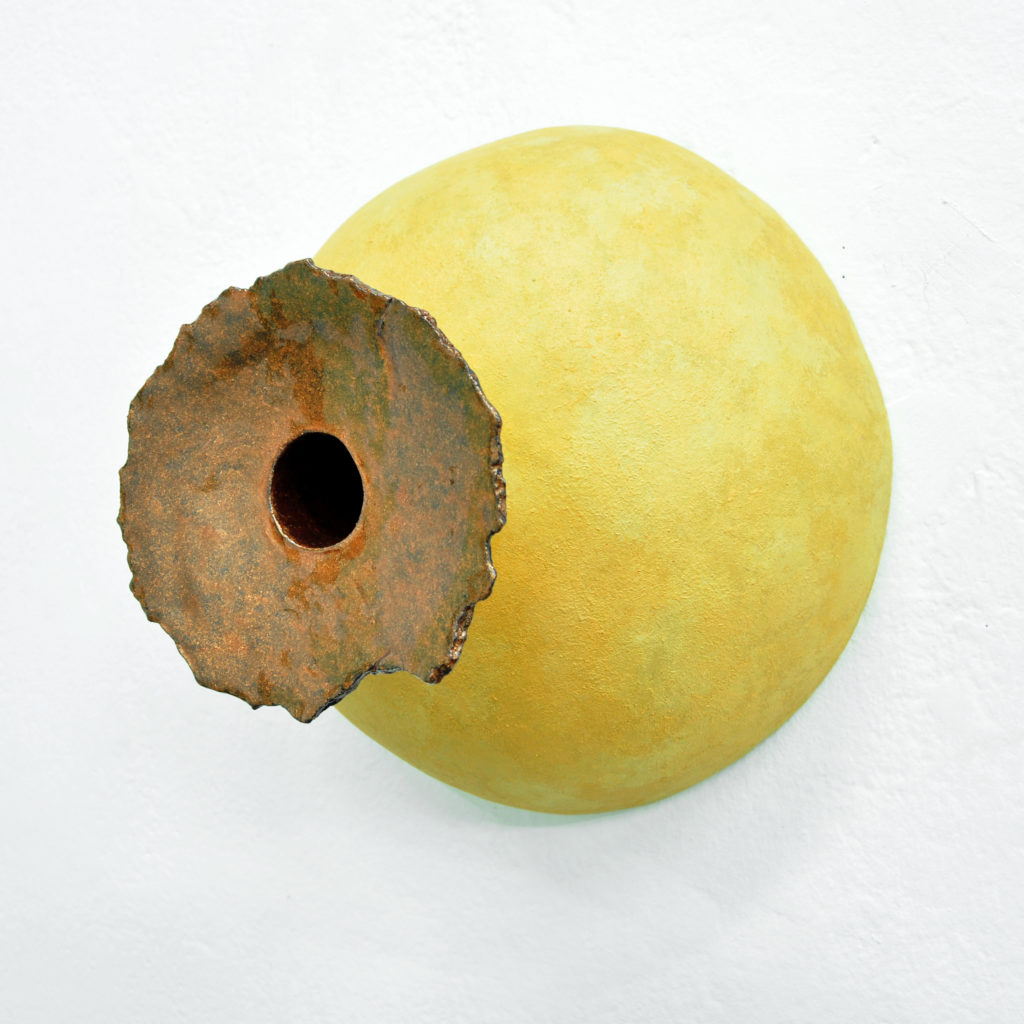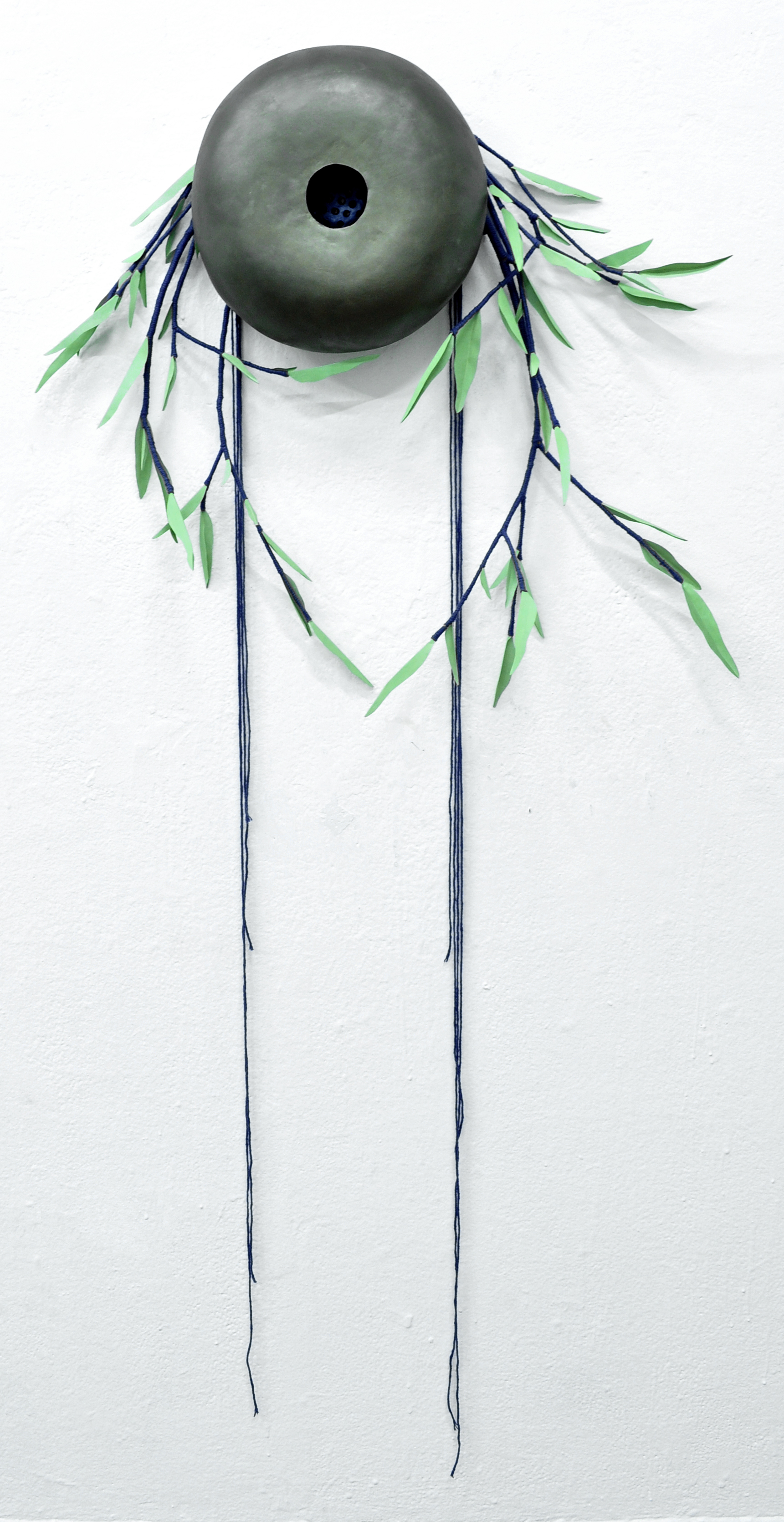 The Scent Bells have a small amount of a perfume mixture added to them. The mixture is mostly essential oils that I collected and distilled from plant material. The mixtures require small amounts of stabilizers and humectants which aid in making the smells stay consistent over time as each element of a smell on its own evaporates at a different rate. The stabilizers also allow the scents to slowly disseminate and last throughout a period of a show.  In specific bells there are synthetic smells added.